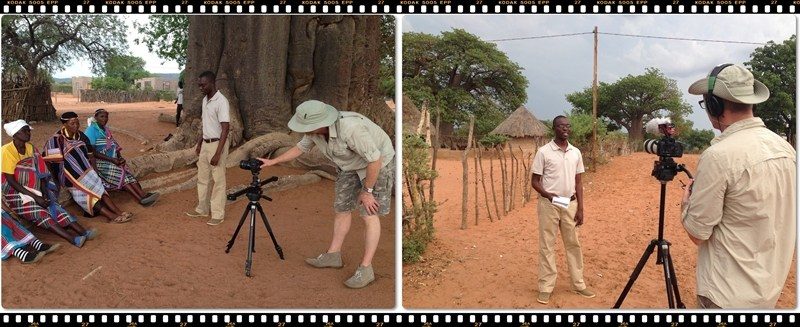 Recently, Greg Cameron was commissioned by PhytoTrade to make a film on baobabs in which he records the stories of the baobab fruit collectors and how baobab fruit help them improve their lives. Here, Itai Chibiya, PhytoTrade's Monitoring and Research Evaluator is being filmed while being interviewed. EcoProducts was chosen as the site for the interviews. Sarah Venter, the owner of EcoProducts was also interviewed about how she works with the harvesters and ensures that the collection of the fruit benefits everybody in the supply chain and in particular the harvesters. Sitting under one of the biggest baobabs in the village chatting to some of the baobab fruit collectors gave her an insight into what this special and talented man was all about. He says " do less, do it better and make it matter more". He now wants to fuse his knowledge with his passion to build socially conscious brands through integrated story.
Watch Greg's recent stunning works on the Baobab including one for EcoProducts and one for Terres DÁFrique,
Greg was also commissioned to film the Siemens COP 17 Baobab video – a brilliant 90 second video!
There are 21 videos by Greg Cameron on Vimeo. He is a freelance video producer and has done a wide variety of award-winning work from TV ad campaigns to brand promotions. Do take a few minutes out of your day to watch his videos- he's a man to follow!
Filed under: ECOPRODUCTS: HOW WE WORK
Tagged with: baobab processing, baobab seed collection, Baobab tree, Community benefits, do it better, do less, EcoProducts, film maker Greg Cameron, make it matter more, venda community, venda women